Transform the interior of your home from boring and bland to stylish and appealing with the right window coverings. Whether you wish to block unwanted light from entering your home, or simply add an eye-catching element to your home's interior, a new window covering solution may be exactly what you need.
Showcase Interiors Flooring America offers a wide range of different coverings, including today's most popular blind and shade options. No matter what style you are interested in, or what budget constraints you have to work with, we are equipped to deliver products that satisfy in all respects. Shopping with us is always an easy experience, because we consistently offer great prices on the industry's latest window covering lines. You can depend on us to help you narrow down your selection and make a purchase with confidence.
Enhance the beauty and efficiency of your home with proper window treatments. Showcase Interiors is proud to offer homeowners a stunning assortment of solutions to cover windows of every size. Depending on your budget, as well as your style preferences, we can help you find the ideal window treatment solution for any room.
Whether you are in need of products for every window throughout your home, or you simply want to replace coverings one room at a time, we can help. Our window treatment design specialists are prepared to educate you about the benefits of the following window options:
Offering a Vast Selection of High-End Blinds
For decades, fashionable blinds have provided homeowners with the perfect balance between beauty and function.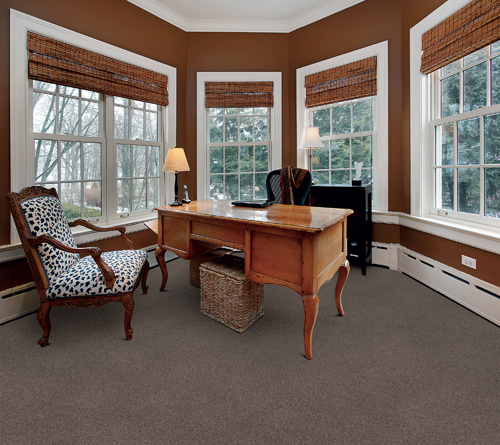 There are now countless blind styles, materials, and designs to choose from, allowing you to find the single option that fits seamlessly with your home's existing décor.
New and improved blinds are more than just an aesthetic feature. They are also an energy-efficient addition designed to lower heating and cooling costs. The following are some of the leading blind products available at our store and the results they produce:
Wood Blinds – Beautiful and functional wood blinds immediately enhance the look of your home's interior. Available in different sizes, stains, finishes, and paints, there is a wood covering able to enhance your current design scheme. The wood blinds we offer are available in custom sizes and dimensions, guaranteeing a perfect fit in even the most unusually placed windows.

Vinyl Blinds – If you are more concerned with practicality and price than making a statement, consider vinyl blinds. This affordable covering is easy to clean and doesn't crease like other inexpensive products, such as aluminum blinds. The vinyl products are also available in unique textures, allowing them to accurately mimic the look and feel of other, more expensive materials.
Choose Attractive Window Shades
Should you prefer, we offer a collection of attractive shades. With solar, roman, roller, and pleated shade options available, it is easy to find the look you desire for the price you want.
In addition to their eye-catching appearance, an accurately-placed shade delivers benefits such as:
Keeping Light from Disturbing Sleep, Movie Watching, & More
Avoiding Unwanted Glares in Mirrors, Glass, & Other Screens
Maintaining Steady & Comfortable Temperatures during Warm Seasons
Preventing the AC Unit from Overworking & Reduces Monthly Energy Bills
Improving Overall Security & Privacy by Blocking Open Windows
Also Offering Quality Shutters
We also carry a wide range of high-end shutters. These window coverings are able to block unwanted light from entering your home, while providing an eye-catching element to the overall space. You can depend on us to help you determine exactly what option fits your needs and budget.
Click to see manufacturers we work with: Hunter Douglas Graber Blinds