In Stock Flooring We Have to Offer:
Our in stock sale is available to all who come and visit our Showroom. In stock products can be up to 80% off the retail price. We have many transition pieces and installation material available also not pictured below.
Come take advantage of these amazing prices on any of our in stock items!
In stock Carpet:
Yellow Blowout Bin: Products priced at or below cost. Listed price is final, and no warranties. Sold as is. You arrange your own installer. UP TO 80% OFF NORMAL RETAIL PRICES ($0.67-$1.33/SQFT Range)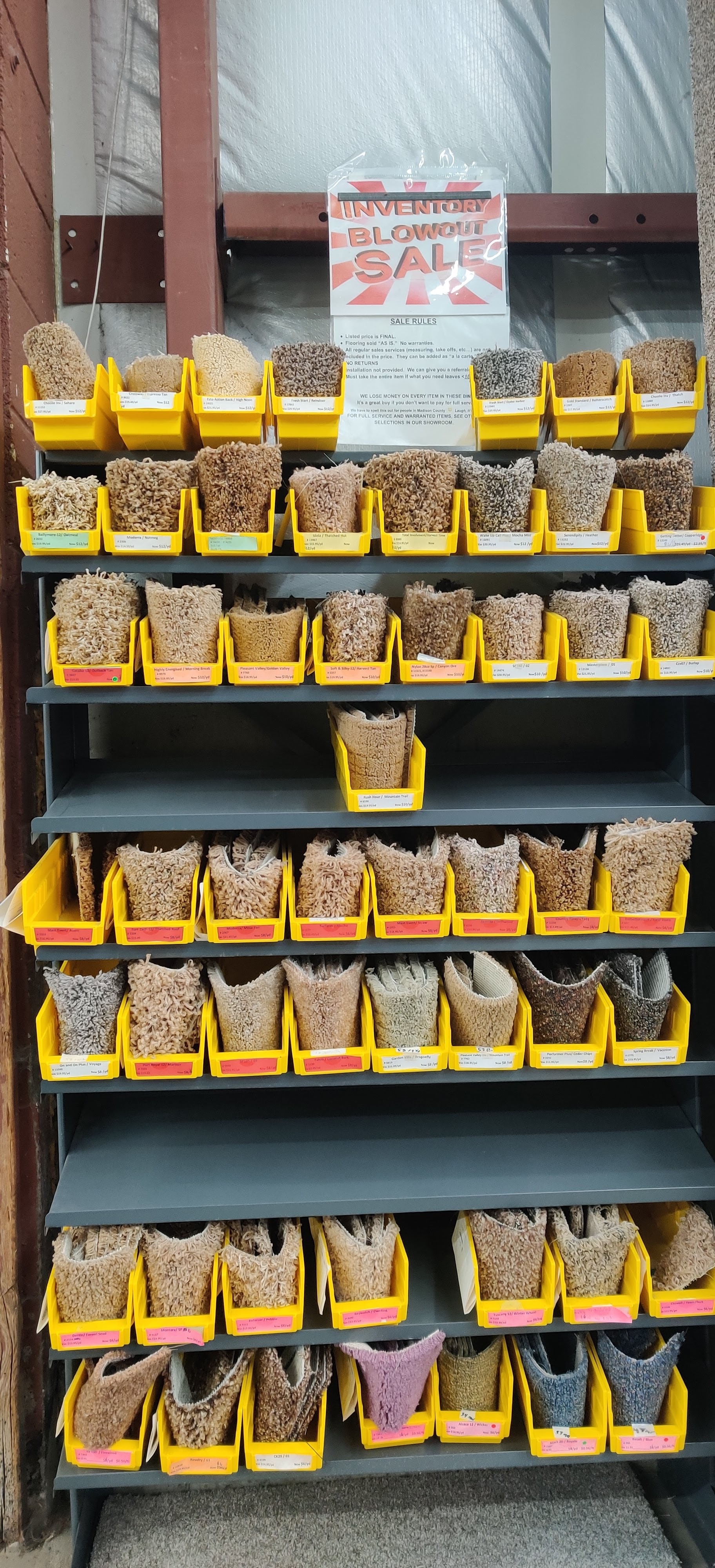 Green Bins: These in stock Carpets have full warranties & can be scheduled for install with our professional installers.
Rack 1: ($1.06- $1.94/sqft range)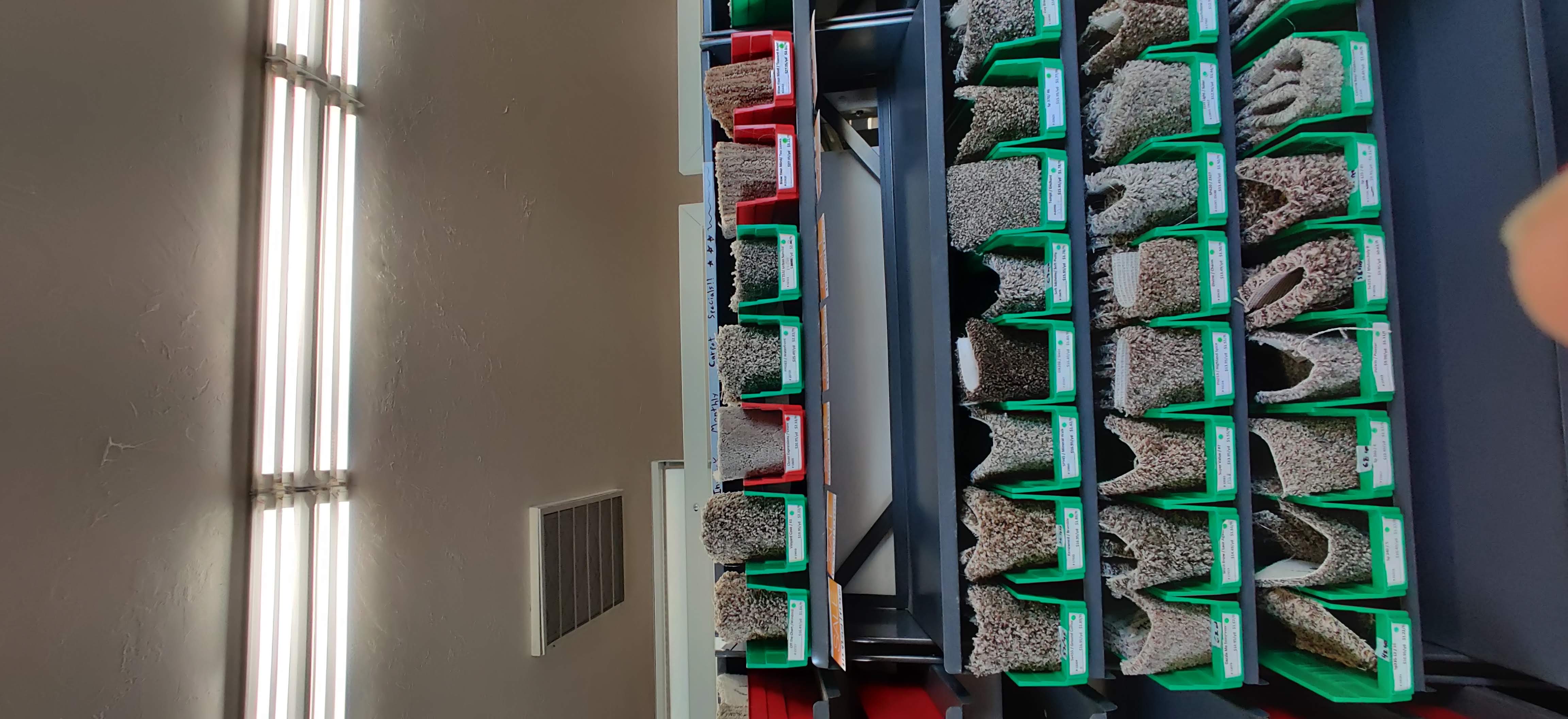 Rack 2: ($1.94- $2.67/sqft Range)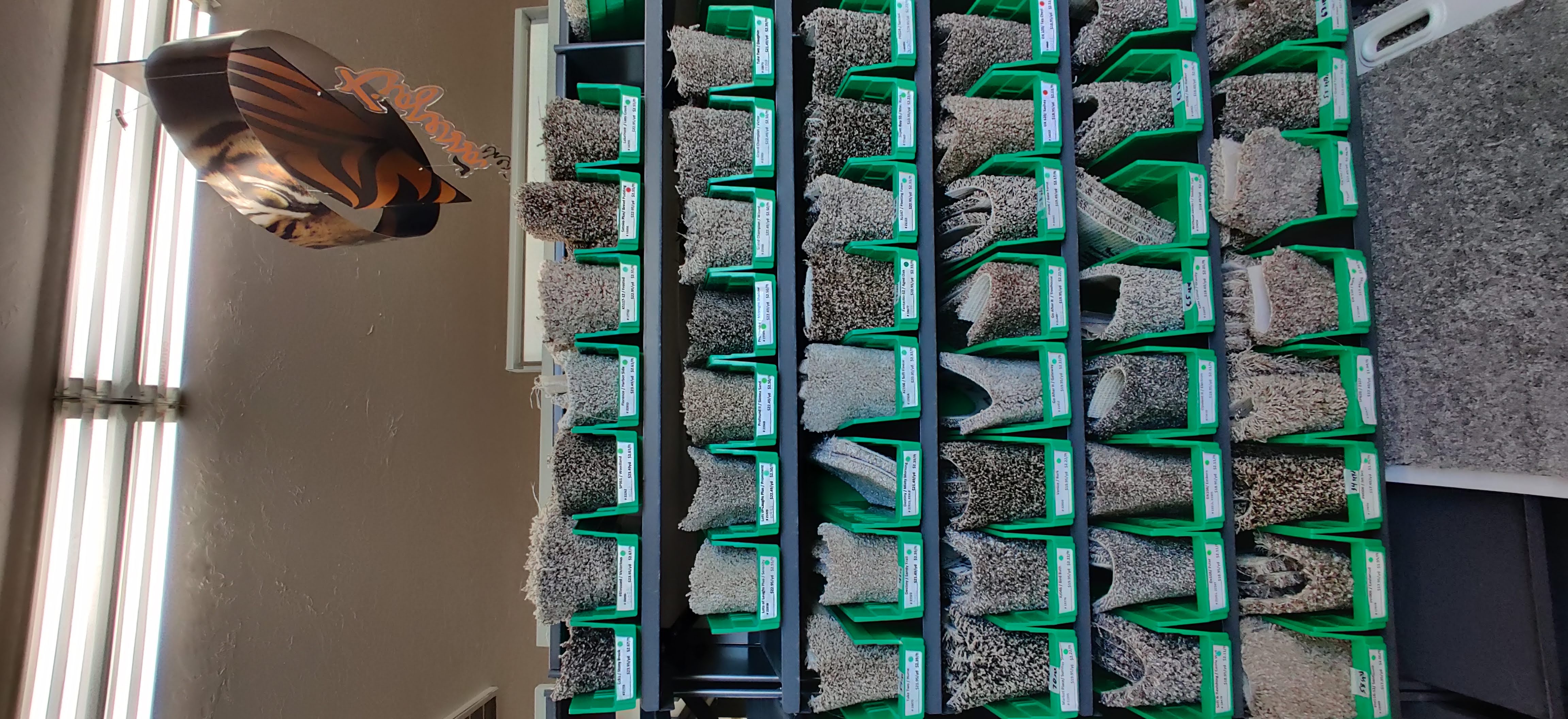 Rack 3: ($2.67- $4.11/sqft Range)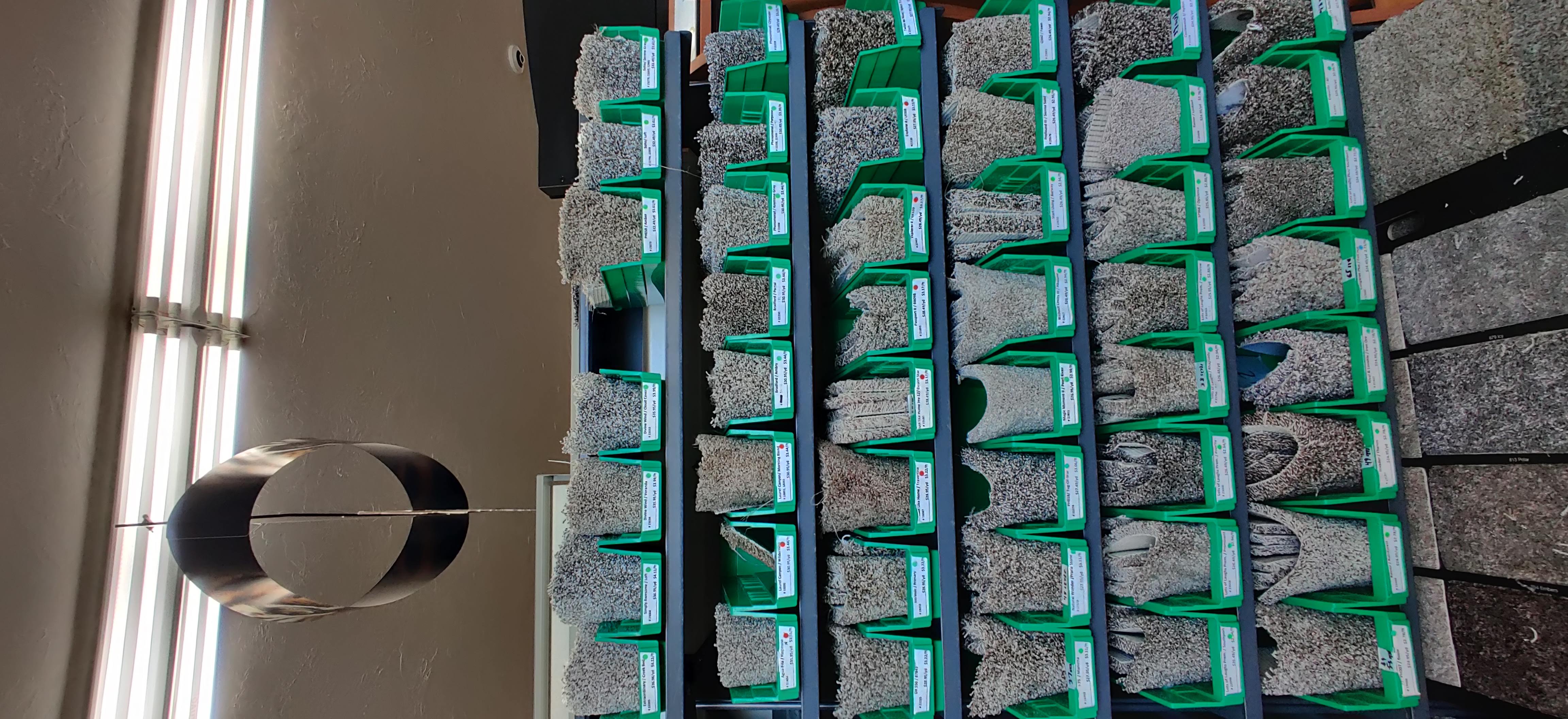 Commercial & Pattern in-stock Carpet: $0.99 -$3.11/sqft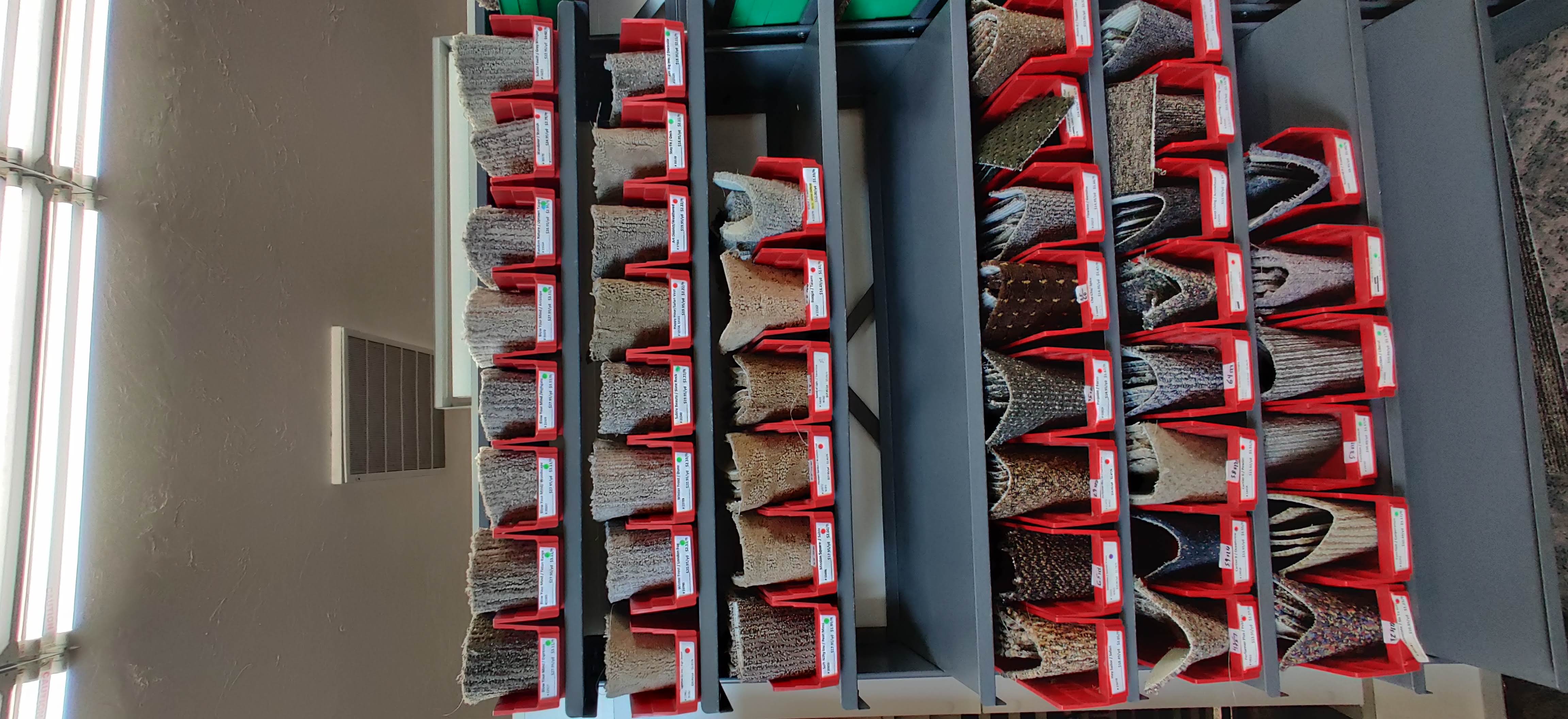 In-Stock outdoor Carpet: ($0.61 - $2.22/sqft Range)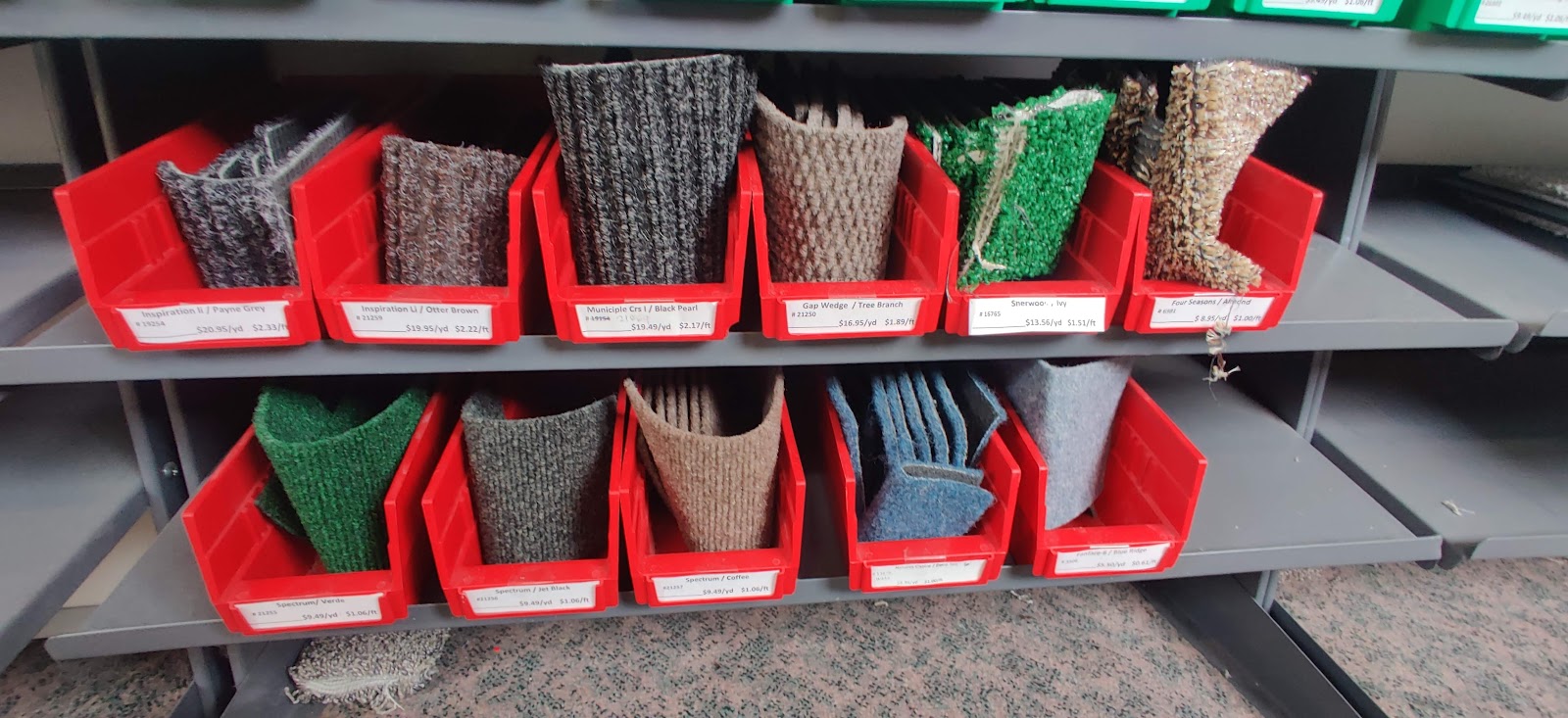 In-Stock Laminate: ($1.99 - $3.99/sqft Range)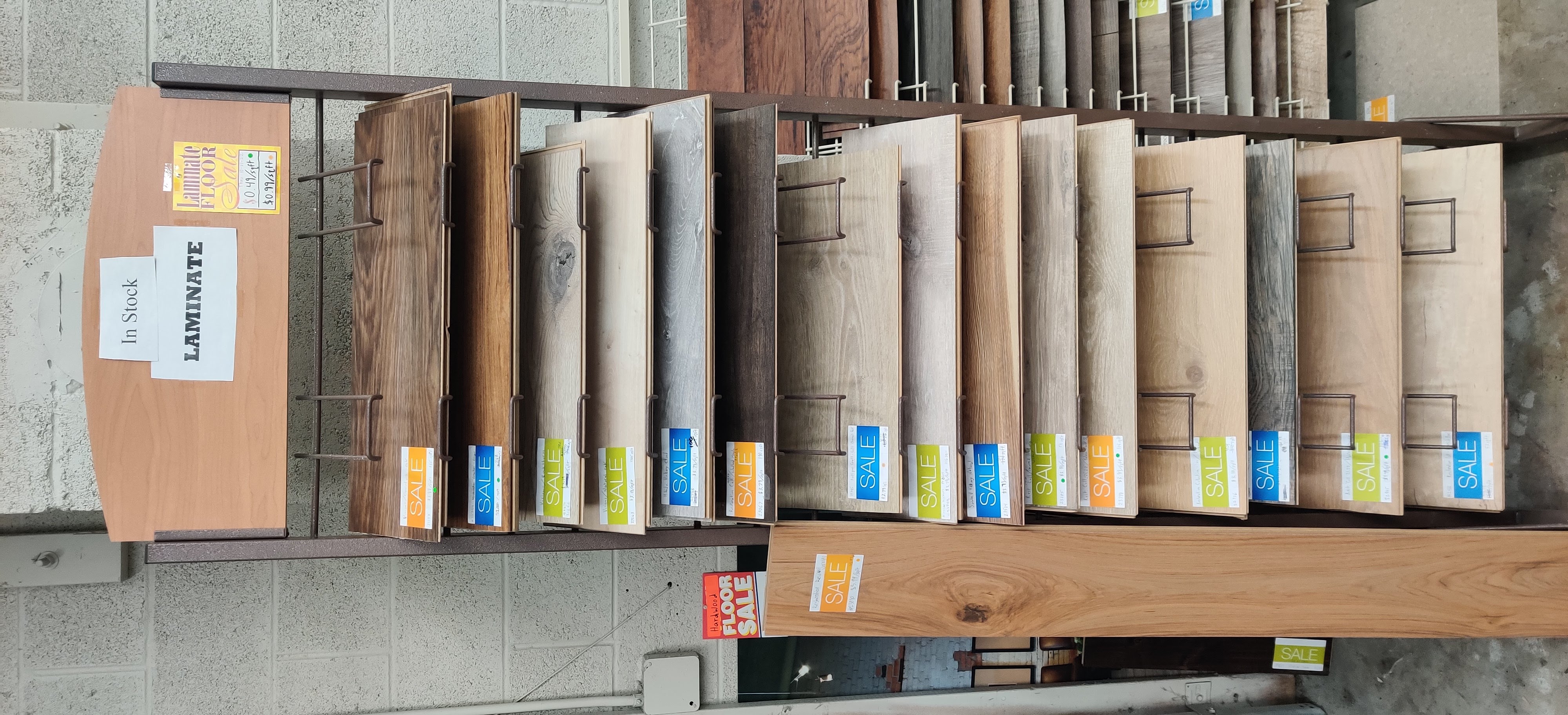 In-Stock Hardwood Blowout,most are low as $0.99/ SqFt: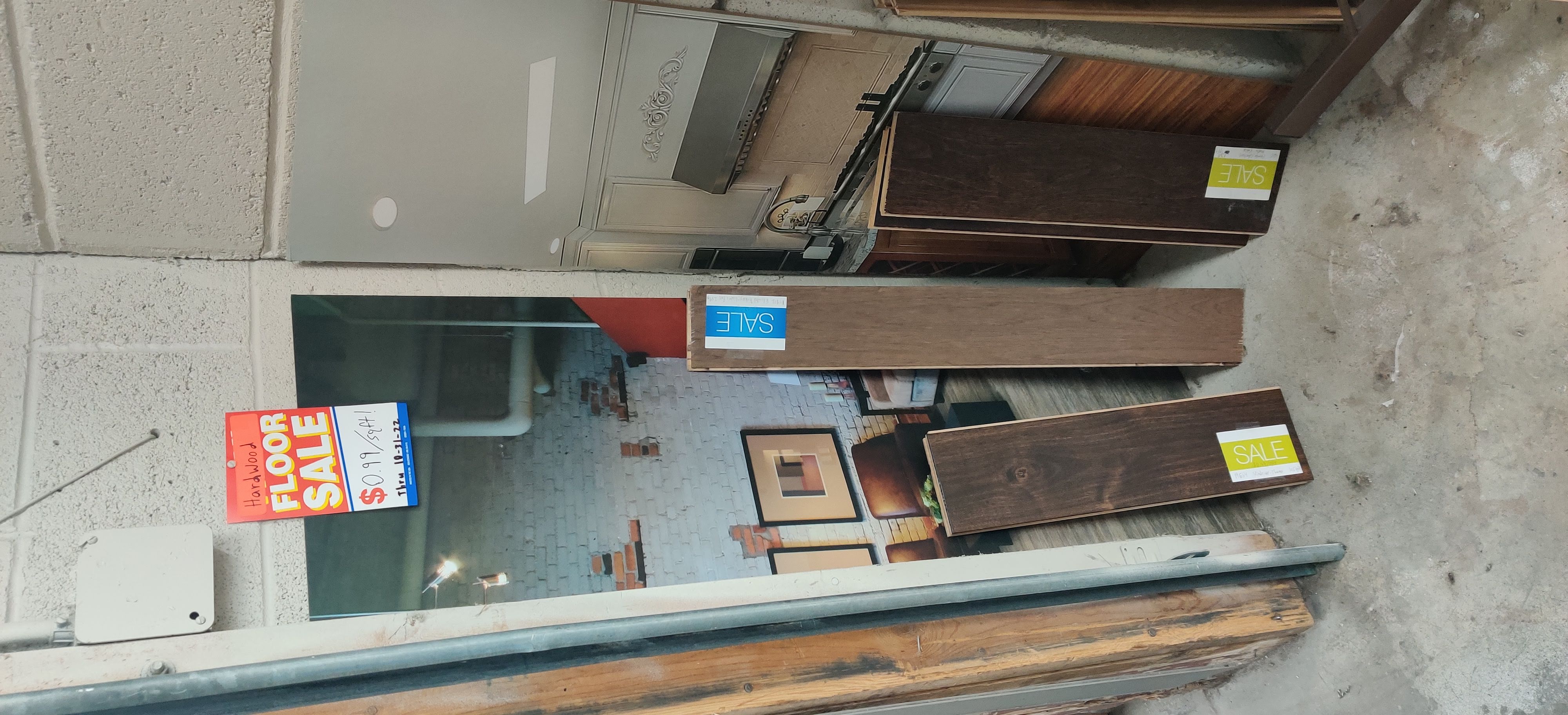 In-Stock LVP/LVT: Low as $1.49/sqft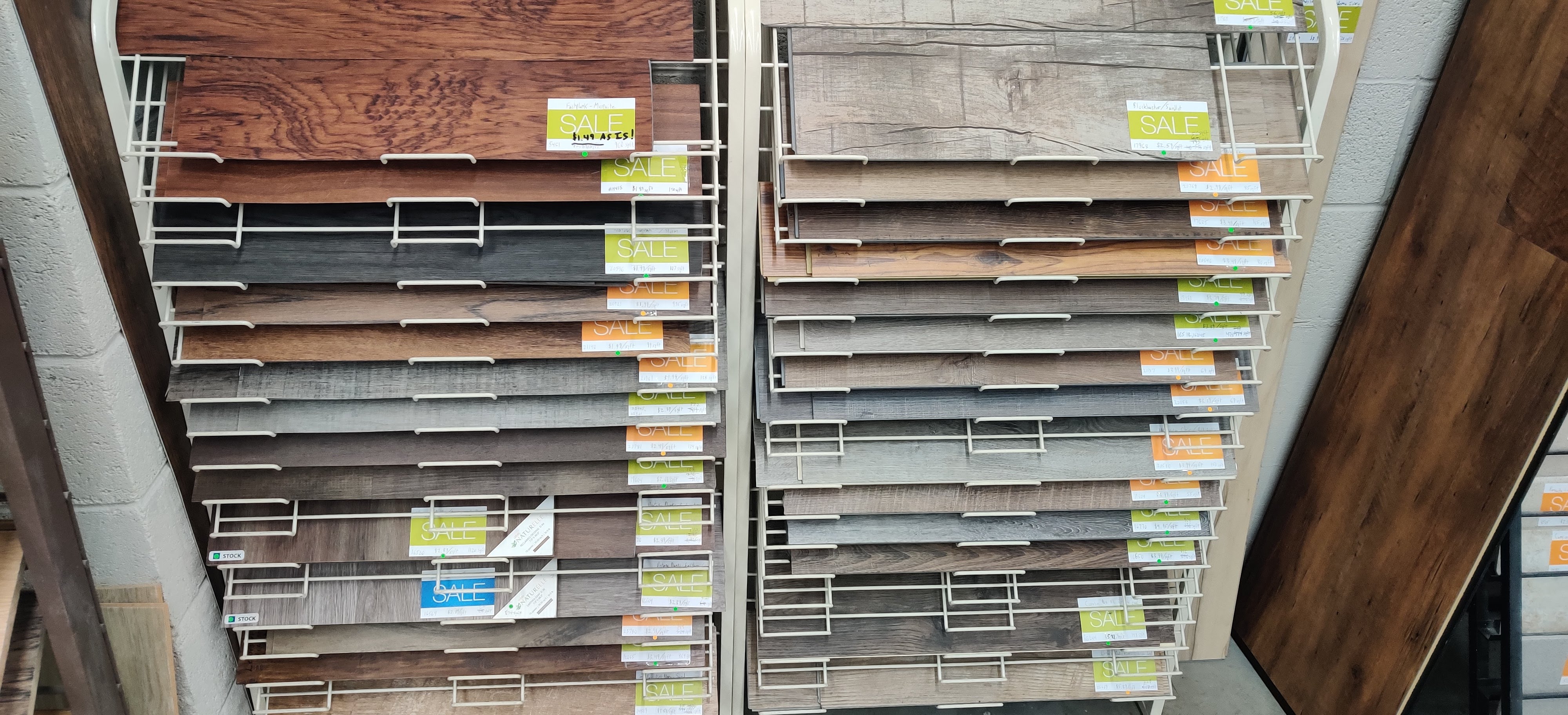 Fiberglass Sheet Vinyl: Low as $1.22/sqft
In-stock Tile: Low as $0.89/sqft
We have metal tile transitons available as well.