Seeing our products online and in person can have a big difference! That's why here at Showcase Interiors, we offer a wide array of flooring products to our customers. Our showroom features Blinds, Carpet, Carpet Tiles, Engineered Wood, Hardwood, Sheet vinyl, LVP/LVT, Laminate and Tile. Whether you are looking to remodel, renovate, or rebuild; visit our showroom before starting your flooring project.
Our showroom is located off Highway 20, Exit 337 in Rexburg, Idaho. It is less than 1 mile East of Walmart.
Address:
1373 S Railroad Avenue,
Rexburg, ID 83440
Come check out our products and pick out the flooring solution that best suits you. By visiting our showroom, you are able to see, touch, and feel how various floors would be like in your own home of office. We have a wide selection of samples you can check out to bring home with you and see how they look. We want you to feel confident with your flooring decision.
Here is a taste of what you will see when you come visit:
South West Corner: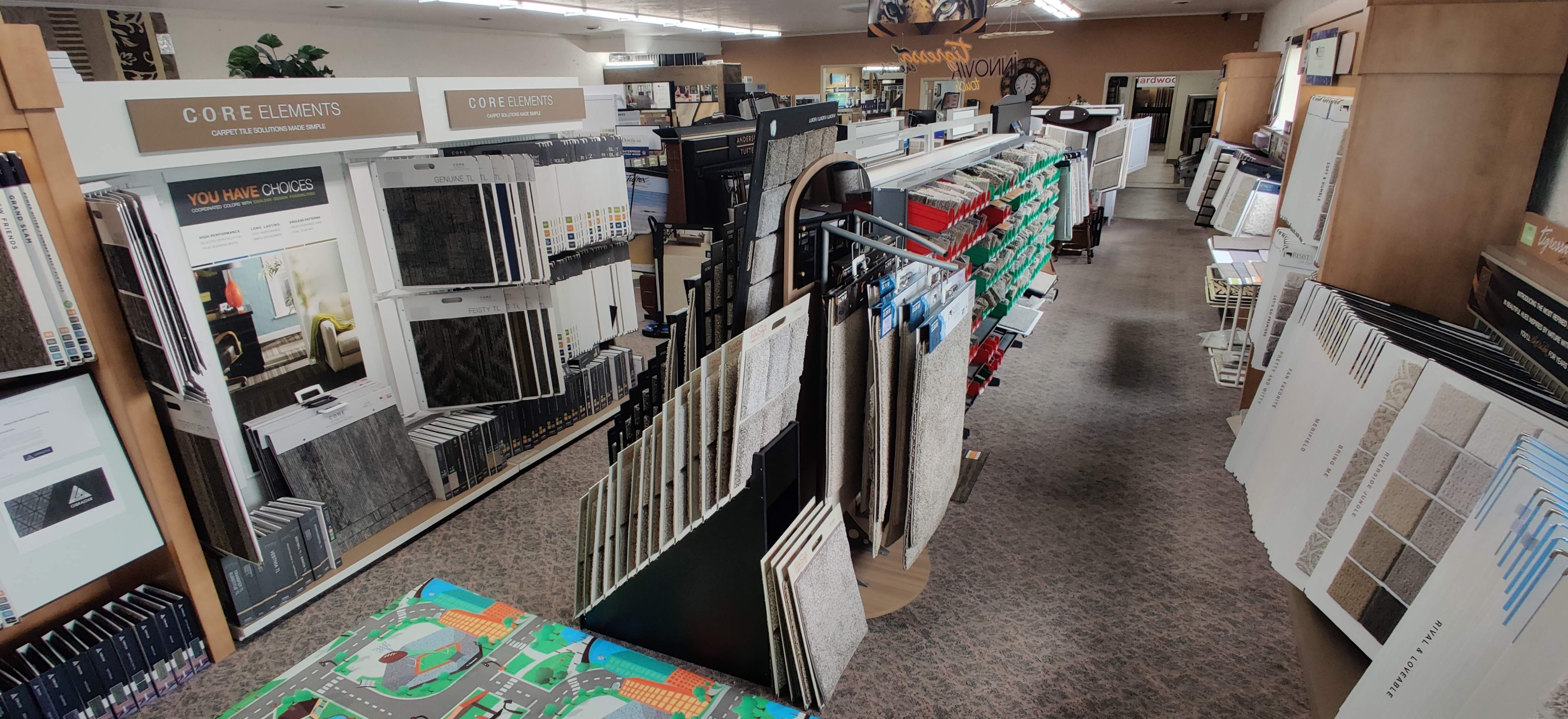 NW Corner: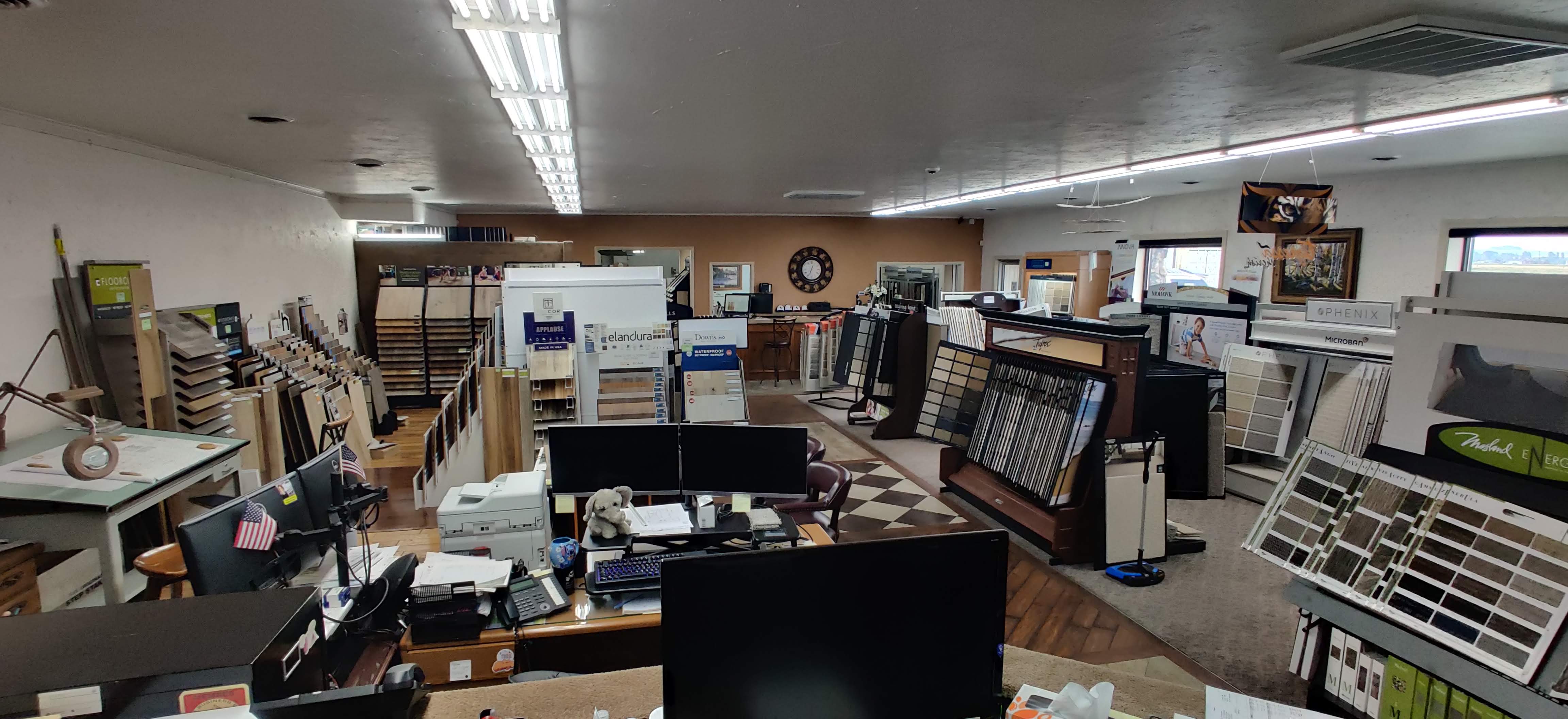 Front Counter: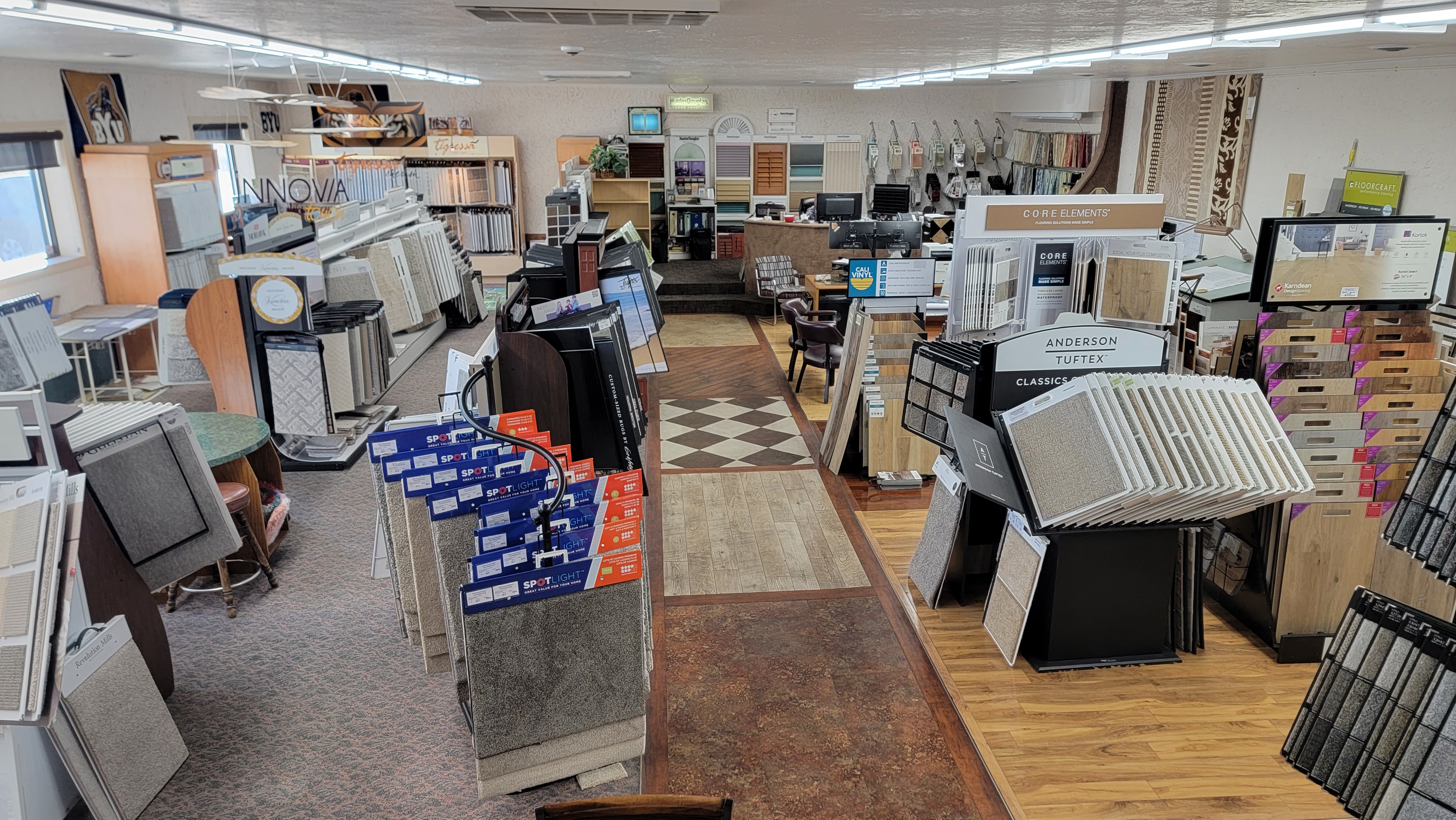 Commercial Selections: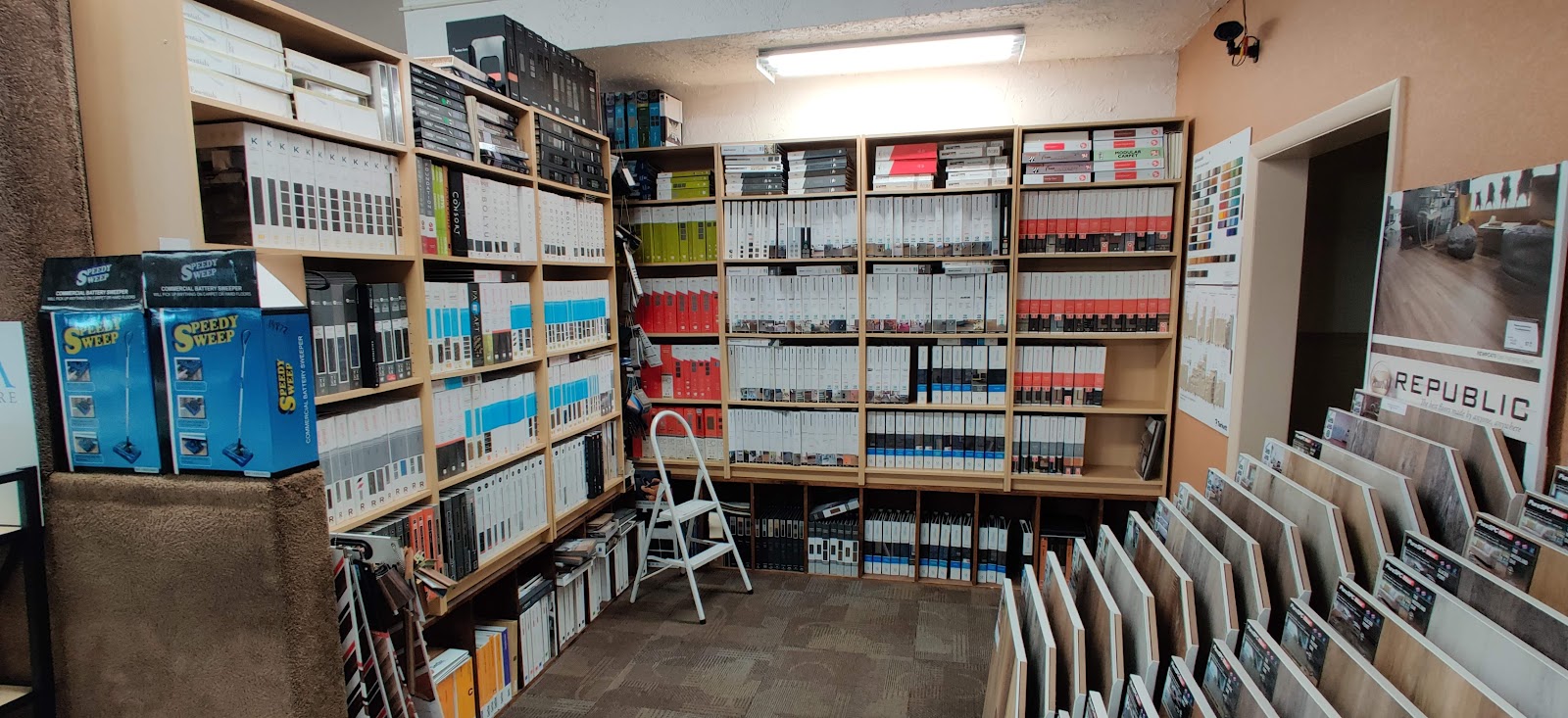 Extended Showroom in 1st Warehouse: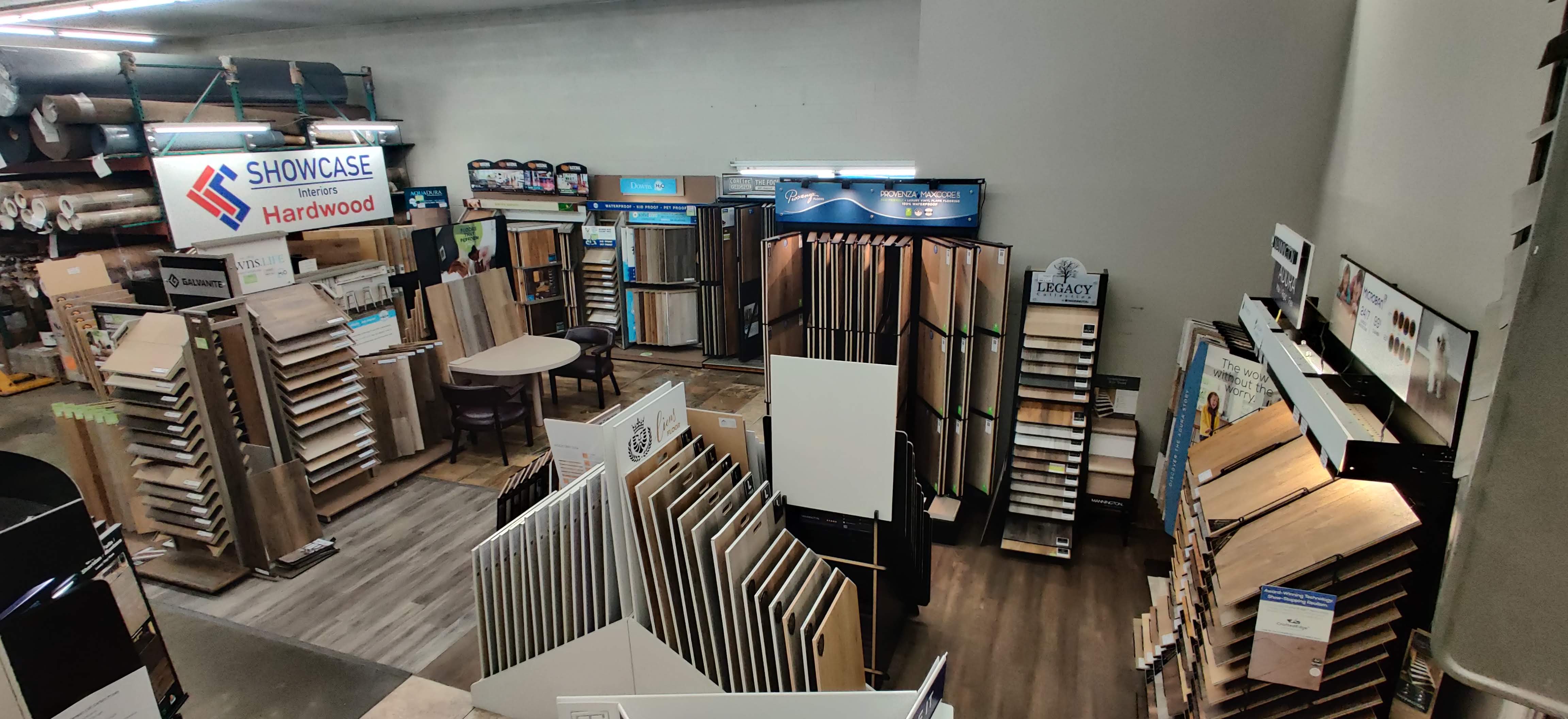 Bottom view of extended Showroom: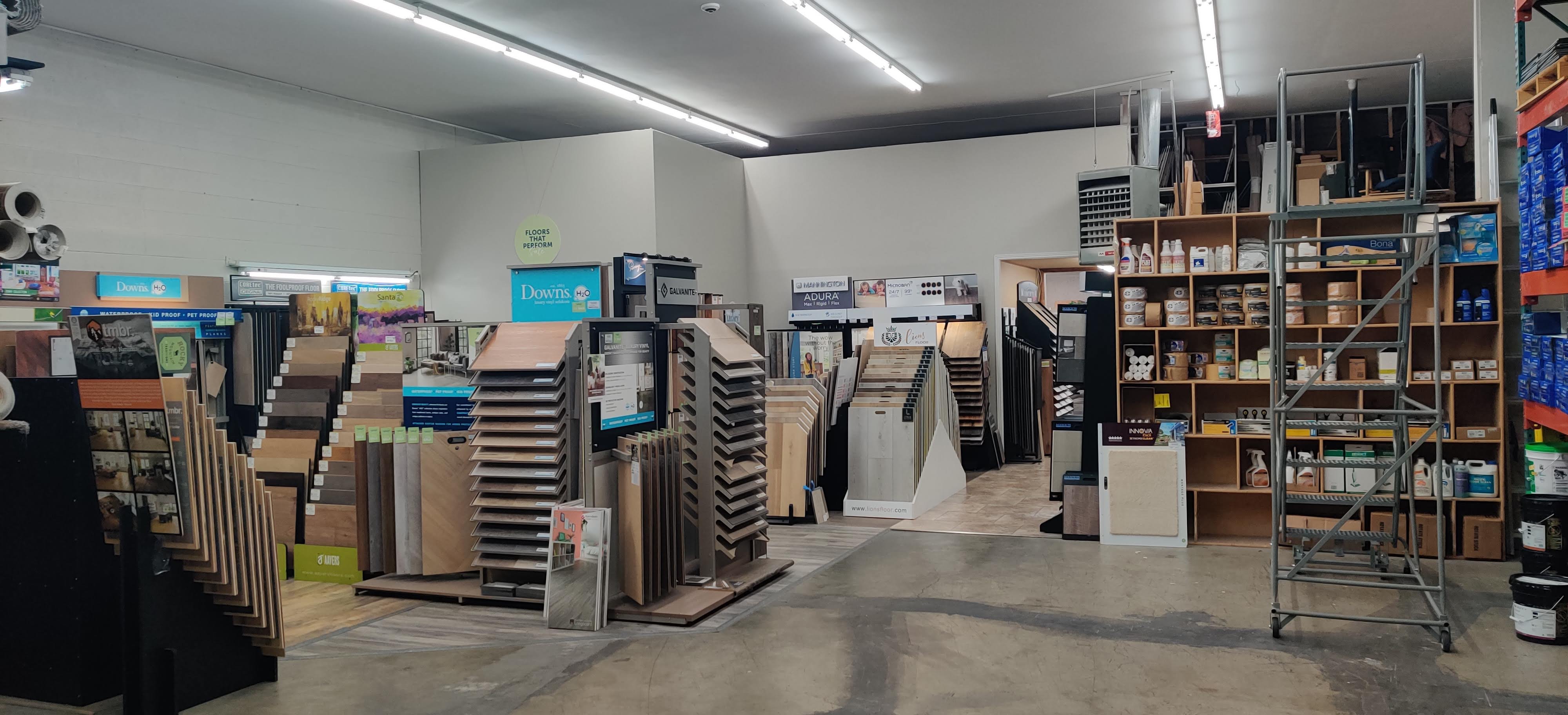 Below are pictured our other three warehouses which store a large selection of in-stock items to choose from. Lots of flooring products and installation material such as cove base and pad are kept in our heated and secured warehouses. These warehouses are attached to our Showroom for your convenience.
They have many Carpet Remnants of all sizes, 12 ft wide, both commercial and residental, which line the walls of these warehouses. These carpet rollends/remnants are at a discounted price compared to if they were cut off the roll. Come in and snag a great roll of carpet before it gets taken!
Warehouse 2,
North Side: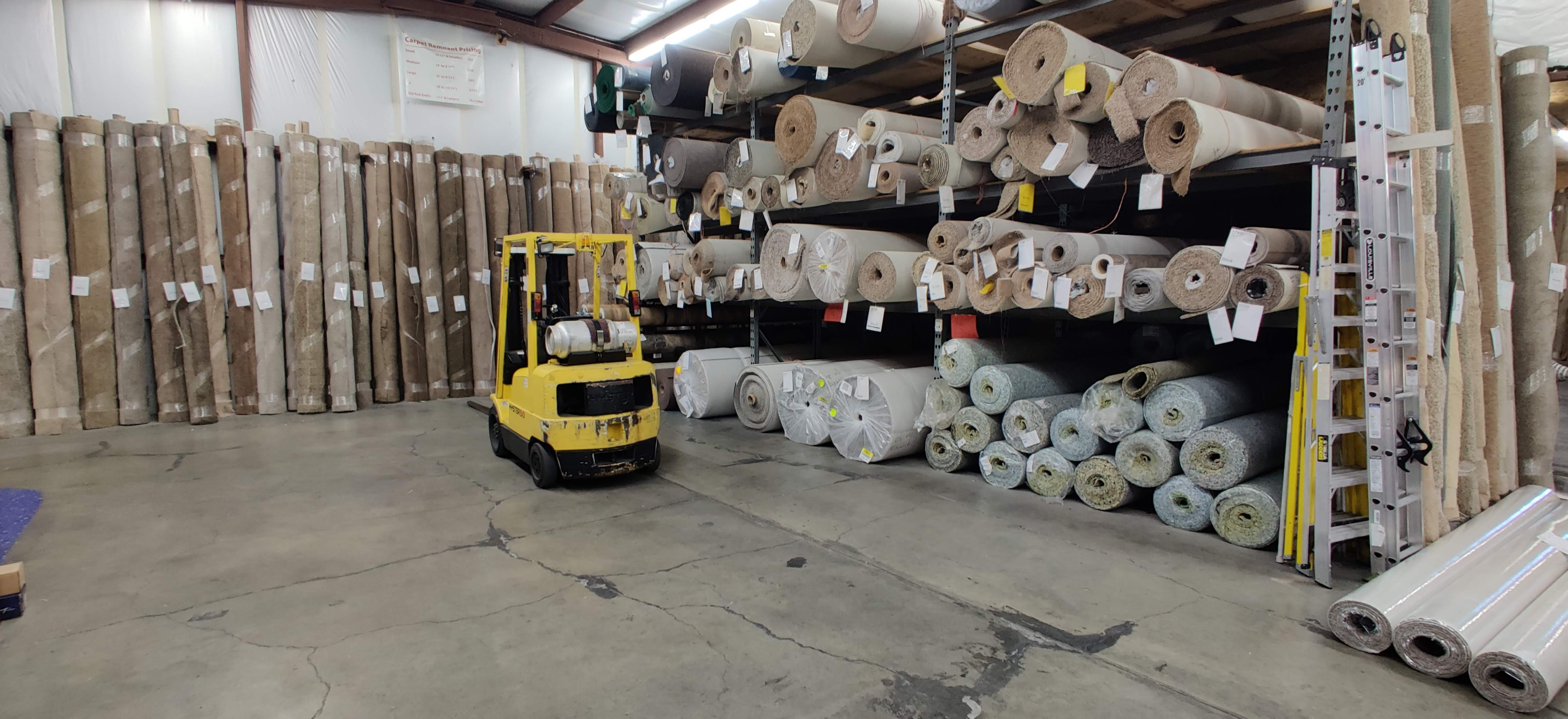 Warehouse 2,
Cutting machine: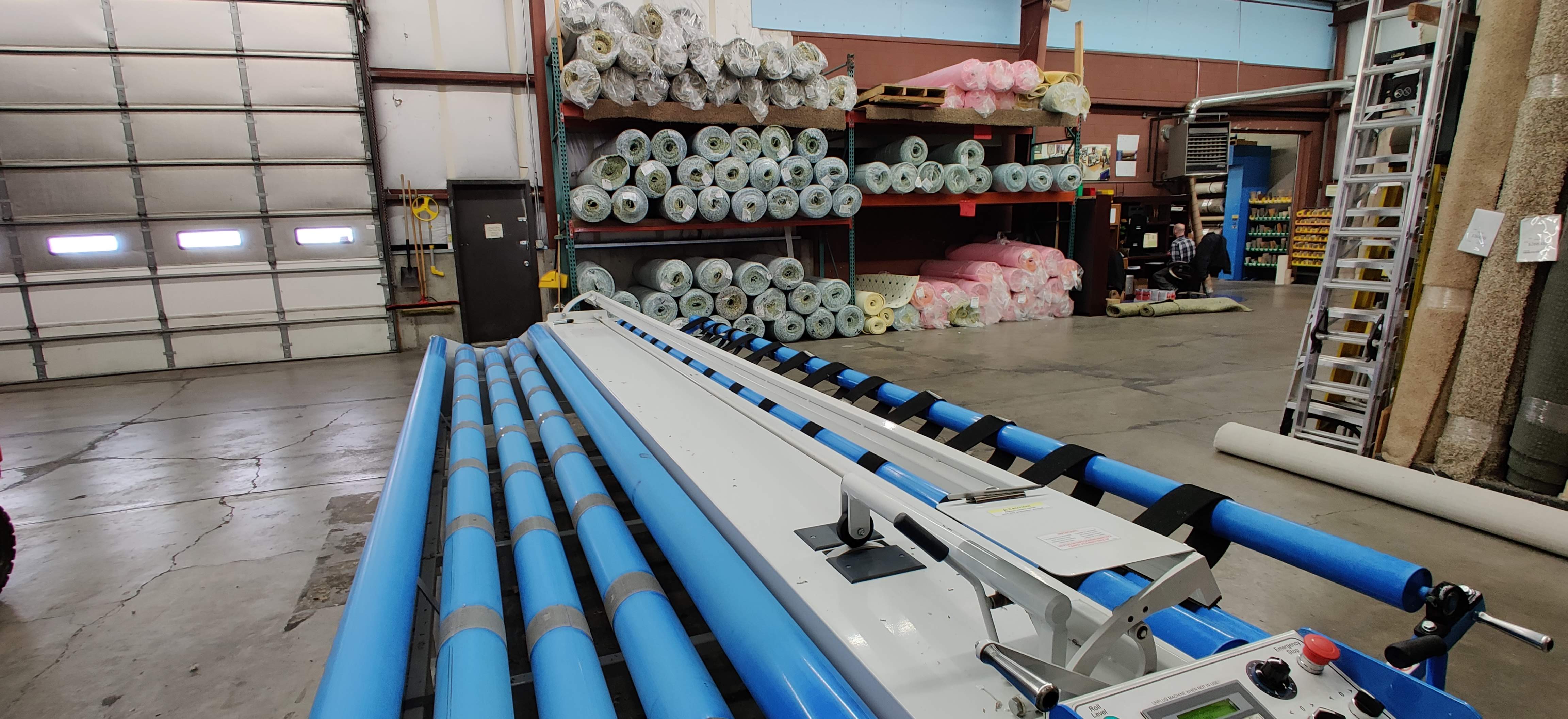 Warehouse 3,
Carpet Rollends in here also: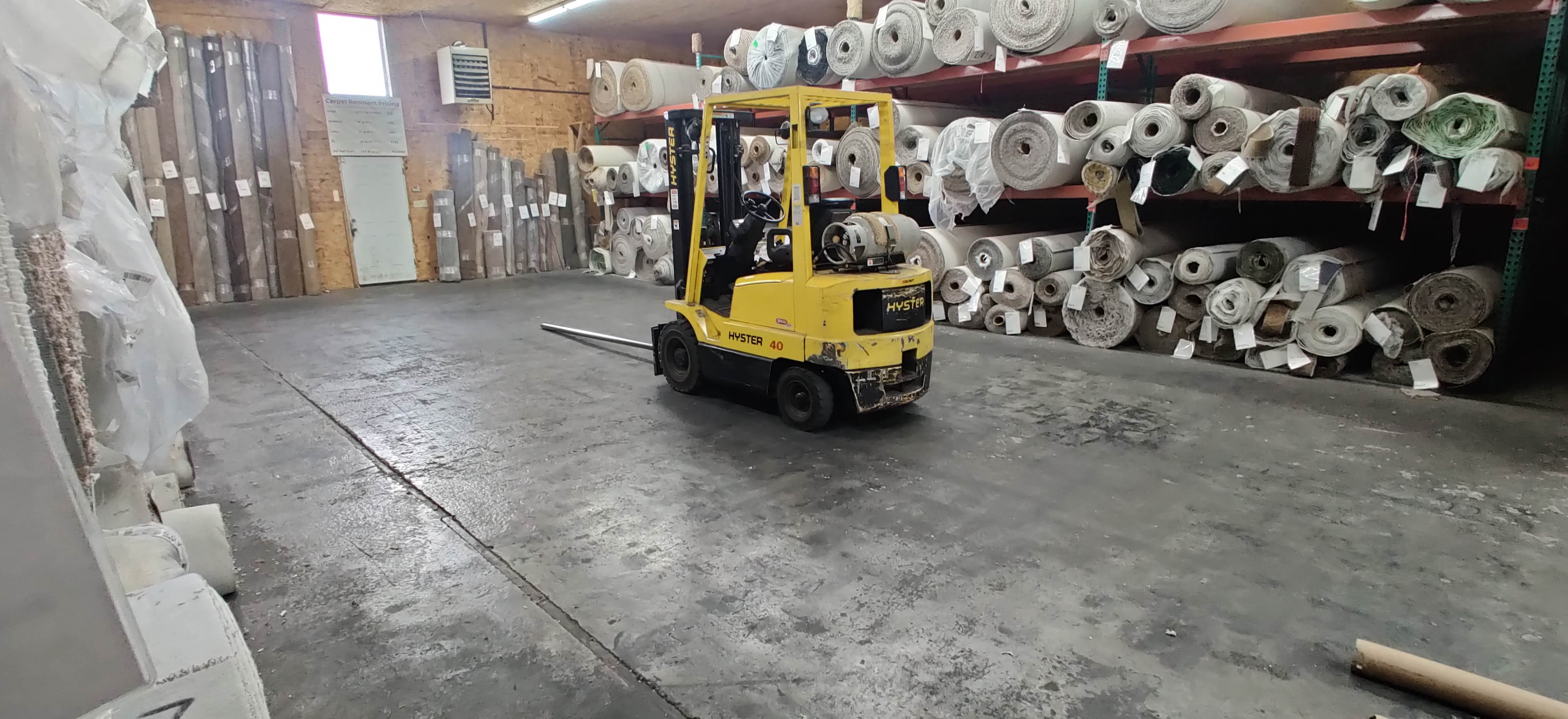 Warehouse 4:
Most hard surface flooring is stored here.